■

CAPA Mobile Base Station (MB)
The CAPA Mobile Base Station is a compact label printing and inspection system for shipping boxes and pallets in the pharmaceutical packaging process. It can be used for manual aggregation of shipping boxes or pallets as well as a rework station, depending on the requirements.
The system can be easily integrated into existing packaging lines without any significant changes, thus enabling enormous space savings. With the compact and flexible add-on solution CAPA Mobile Base Station, labels with production-specific data are printed and then inspected.
The processing and aggregation of serialised data is implemented by line manager IMPERA.
The overall machine control of all components is handled by a PLC. Visualisation takes place on the scanware GUI.
The mobile base station can be used for various requirements:
Manual Aggregation Case
Manual aggregation pallet
Rework
■

Inspection Criteria and Objects
Examination criteria:
Presence of the label
Content of 1D and 2D codes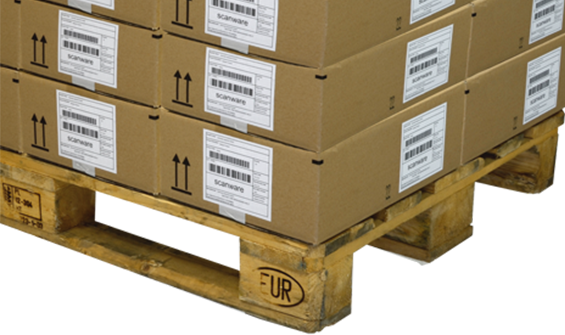 ■

Advantages of the Mobile Base Station
Can be used for manual aggregation case and pallet as well as rework
Up to two printer attachments possible
Compact add-on solution for easy integration into existing lines
Support of GS1, IFA Coding, CIP 13, IST, Bolllini IPZS, Royal Vignette Belge and China E-Coding
Mobile and flexible system for variable use
Integration of common printing systems
IMPERA line manager for smooth data exchange from Level 2 to Level 3
Easy operation thanks to uniform user interface, comprehensible menu navigation and convenient data input
High-quality standard components enable efficient spare parts supply
Robust, mobile and ergonomic design
Easy-to-clean stainless steel housing
Would you like to learn more about scanware's solutions?
Then please use our contact form. We will get back to you as soon as possible.
■

Construction and Function of CAPA Mobile Base Station
Depending on the requirements, up to two printer attachments can be realised in order to print two different labels, one each for the shipping box and the pallet, at the same time. The system is equipped with a hand scanner for manual aggregation.
Other Types / Components of Track & Trace