The SPECTRA Colour optical blister inspection is used to detect cross-contamination, size, position, fragments and overfilling of products on packaging machines. It is the ideal solution for standard inspection tasks in colour. Correctness of the different colours by means of RGB values is displayed in real time – making safety in the packaging process child's play.
■

Inspection Criteria and Objects
Inspection objects:
Tablets
Oblongs
Sugar-coated tablets
Hard and soft gelatine capsules
Examination criteria:
Colour
Presence
Size
Shape
Circumference
Position
Fragments
Overfilling
Surface defects
Serial defects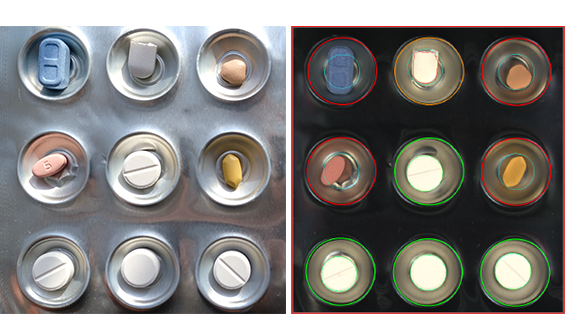 ■

Advantages of scanware Colour Recognition
Due to the use of the real-time operating system QNX®, the SPECTRA Colour inspection offers outstanding speed and reliability. All parameters in the colour detection can be applied simultaneously – without loss of function.
The comprehensive analysis options, user-friendly software that can be tailored to your needs and the automatic learning run make it particularly easy to use. In addition, the system can be upgraded at any time to high-resolution SPECTRA High Resolution inspection system to reliably detect not only correct colour but also the most demanding product-film combinations, for example contraceptives.
Would you like to learn more about scanware's solutions?
Then please use our contact form. We will get back to you as soon as possible.
■

Software Facts of Colour Detection
The result on the line is something to be proud of – production and format documentation as well as analysis of lane and cup filling offer you unique opportunities to detect errors in the infeed and reduce ejection. This is made possible by visualisation on the software interface.
The image memory works with up to 50 images, based on which an individual system suggestion for parameter limits is automatically created. This offers greater safety and simpler operation than standard limits to be adjusted by the user.
The automatic learning run enables a fast transition to production, as object position, blister geometry and product colour are automatically recognised. Of course, a manual learning run is also possible.
Automatic mask tracking compensates for trigger differences on intermittent machines.
The comprehensive audit trail and global parameter limits for extra high safety are fully 21 CFR Part 11 compliant.
The electronic illumination regulation is set in 16 illumination levels by means of a simple measuring line. This allows the optimum contrast to be achieved for inspection of colour values; the format-related settings allow high flexibility on the line.
■

Technical Data - Hardware
Evaluation unit
42 HP, 3.5 RU
240 GB SSD hard disk
scanware-developed frame grabber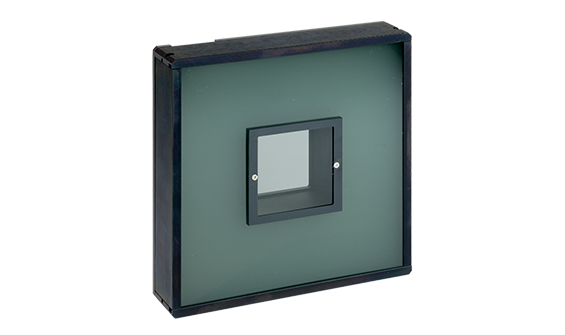 Illumination
Developed by scanware, with up to 3,000 LEDs per standardised unit
Toplight, backlight, side light or diffuse light – can be combined freely
Homogeneous, reproducible and adjustable in 16 brightness levels for optimal detection of colour differences in the sensor and the software
Colour disks in red, green or blue for optimising illumination conditions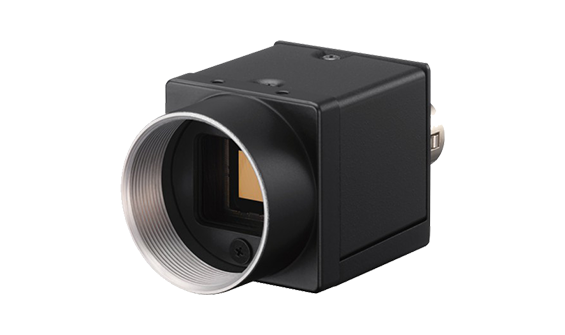 Camera
High-speed CMOS camera
Camera Link interface for low-interference data exchange of large
amounts of data and thus longer cable lengths than USB and FireWire
Evaluation speed: 35fps
Camera resolution: 2, 5 or 12 megapixels
Colour resolution in 256,000 greyscales
RGB-Bayer filter: Calculation of colour values according to brightness using filters in red, green and blue
Powerful, non-condensing device tailored for excellent results in continuous use

Integrated colour correction which is further enhanced by the software algorithms developed by scanware