The high-resolution, laser-based SPECTRA 3D image processing system is used to check the geometry of the film and product for undesirable deformations of any kind, such as pressure marks, bulges or chipping. Thus, it offers unique security for product inspection in the pharmaceutical packaging industry. Thanks to the use of the real-time operating system QNX, the camera system works with the highest speed and safety. The combination of high-quality hardware and sophisticated software means that the three-dimensional blister inspection offers producers of sophisticated products inspection possibilities like no other.
Functionality
The geometry of the objects to be inspected is illuminated by a laser. The resulting image is captured by a high-resolution 3D line scan camera. The camera image is then processed and digitised. Then the digital signal is processed and evaluated.
■

Inspection Criteria and Objects
Inspection objects:
Tablets
Oblongs
Hard and soft gelatine capsules
Powder
Aluminium pockets
Plastic capsules after filling
Multilayer tablets
Examination criteria:
Presence
Size
Form
Circumference
Position
Fragment
Overfill
Serial defect
Height
Volume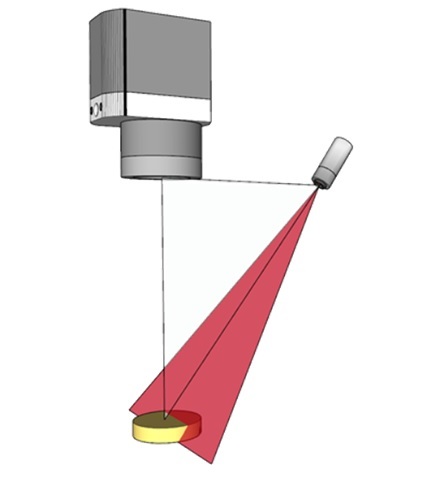 ■

Advantages of 3D Product & Blister Inspection
Since both the geometry and the volume of the product are detected, the method offers significant advantages over two-dimensional inspection. SPECTRA 3D enables the safe inspection of inspection tasks where colour control alone does not provide the necessary safety. These include double fillings stacked and next to each other, fragments under and next to the product, split multi-layer tablets, powders in very small quantities as well as all inspection tasks with very low contrast such as grey products in an aluminium blister.
The 3D inspection can already be combined with other scanware inspection systems of the latest generation on one platform and controlled via a common terminal. This provides clarity and saves space on the line. In addition, in many cases it is possible to retrofit the system with options (hardware and software). It is also possible to combine the system with SPECTRA High Resolution to also inspect colour.
Would you like to learn more about scanware's solutions?
Then please use our contact form. We will get back to you as soon as possible.
■

Software Facts of the 3D Inspection Solution
The SPECTRA 3D software includes numerous highlights such as the display of format parameters and documentation. Reference and defect images are analysed and product-related tolerances are set. Mask management is also controlled by the operator.
The colour display of the evaluation expresses the elevations. Low-lying objects are expressed in red tones, higher objects in blue.
3D representation of the evaluation. This can be rotated as desired using arrows to achieve the optimal view.
When evaluating powder cups, the volume calculation is greatly improved by adapting the algorithm for solids. Further information on this special application can be found here.
Height detection with SPECTRA 3D can also be used for Braille recognition, inspection of ampoules and inspection of folding box webs.
■

Technical data - Hardware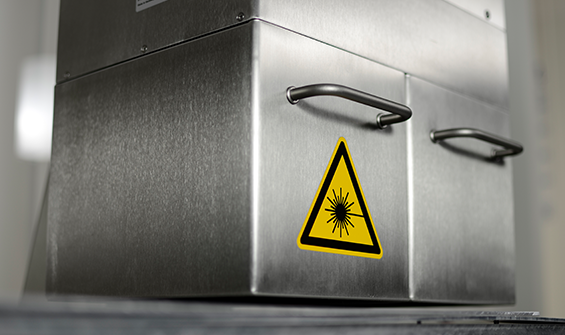 Evaluation unit
42 HP, 3.5 RU
240 GB SSD hard disk
scanware-developed frame grabber
Image multiplexer for up to 15 cameras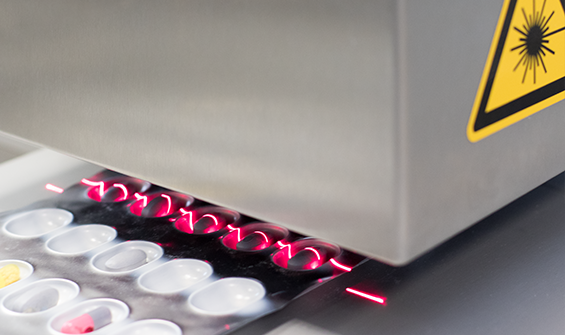 Laser technology
Laser class 1 (normal operation)
Wavelength 660 nm
Beam angle 30°
For more information on laser safety, please see our information brochure.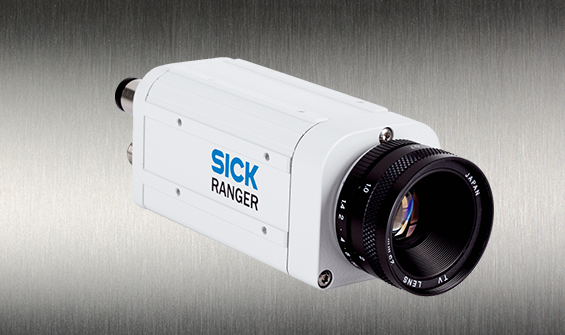 Camera 3D
Camera type: 3D line scan camera
Camera interface: GigE
Camera resolution: 1,536 pixels per line
Objects per image: 224
Format memory: >1,000
Number of cameras: 1-3
Evaluation speed in images per minute: 900 (at 1000 lines)
Height resolution: 0.1 mm 128 greyscales height
Other Types of Blister Inspection