The inspection of a wide variety of print types on packaging and products is a core area of the scanware product range. Whether in combination with blister inspection or as a stand-alone solution, SIGNUM inspection systems flexibly and reliably meet your requirements and are the perfect solution for the inspection of codes, texts and graphics in your company.
■

Types / Components of Code Inspection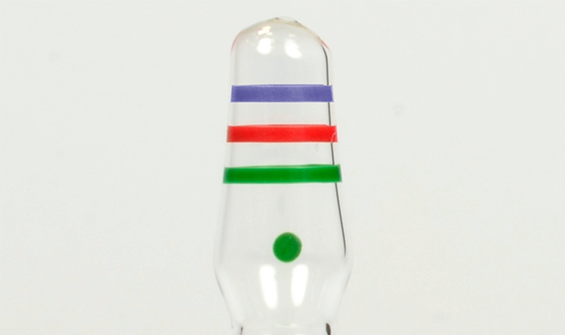 SIGNUM Ring Codes is a high-resolution colour inspection
system for verifyingring codes on ampoules and vials. Consequently, the producer can prevent cross-contamination and the distribution of faulty products.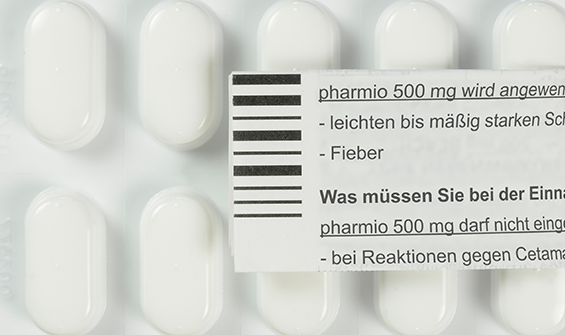 The SIGNUM Codes code readers are used for the inspection of codes. The intelligent cameras evaluate prints of 1D and 2D codes with exceptionally high reading performance.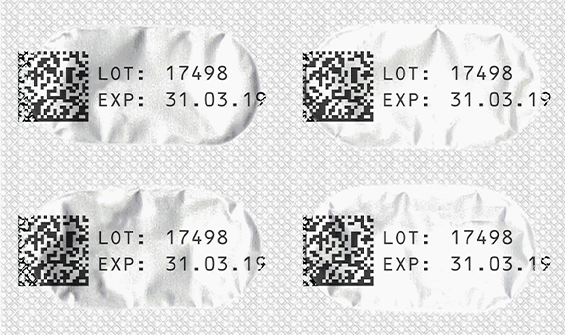 A complete solution for inspection of the printed image (OCR/OCV) on packaging materials in the ongoing packaging process, equipped with the recognition performance, range of functions and ease of use of a modern image processing system.
scanware Code Inspection - fast, simple, powerful for codes.
■

Advantages of scanware Code Inspections
All scanware systems are based on the same operating structure. This offers a high level of safety thanks to user-oriented operation, guided learning and precise software that enables the user to implement inspection and improve productivity even without prior knowledge of various codes. The relearn function allows the operator to quickly and easily monitor the packaging process.
Based on the QNX® real-time operating system, the algorithms work breathtakingly fast and offer a variety of parameters that optimally support your inspection task. And with the in-house developed user interface, both teach-in and operation are intuitive and of course fully 21 CFR Part 11 compliant.
The high speed, integrated illumination and outstanding software make the systems the best of their kind.
Highlights
OCR/OCV system SIGNUM HR can be used on pouch machines as well as for recognition of print on tablets
Copy function for fast character teach-in and error analysis in format testing
Format-free and feature-based, i.e. a character library is taught-in during installation, which calculates a virtual character from all read-in, correct characters for the fastest possible evaluation.
Thanks to real colour detection instead of a smart camera, the SIGNUM CL ring code inspection offers maximum security and a convenient circumference of software functions such as different colour settings for inspection of label and colour rings in the same step.
Inspection criteria
Ampoules: Number of colour rings, ring colours, sequence of rings, ring widths, ring distances
Vials: inspection of presence and colour of cap
Parallel to this in each case presence and colour of the label in one step
Would you like to learn more about scanware's solutions?
Then please use our contact form. We will get back to you as soon as possible.
scanware - Solutions for every step
The products of scanware as a specialist for camera inspection along the entire line, from packaging inspection to blister inspection, Code Inspection, Track & Trace as well as line management and our support are your all-round carefree package for safety in pharmaceuticals, cosmetics and food.