Blister Inspection & Product Inspection
With over 30 years of development experience, the inspection of pharmaceutical products in blisters is at the core of the scanware product range. With high-quality inspection systems tailored to your needs, SPECTRA blister inspection can increase your productivity and ensure the safety of the end customer.
■

Types / Components of Blister Inspection
All systems are equipped with high-quality cameras and have a modular design so that they can be upgraded at any time. Next to the camera unit on the machine, the operating module and the evaluation unit are placed according to circumstances. Depending on your application and needs, one of the following camera inspection systems is recommended: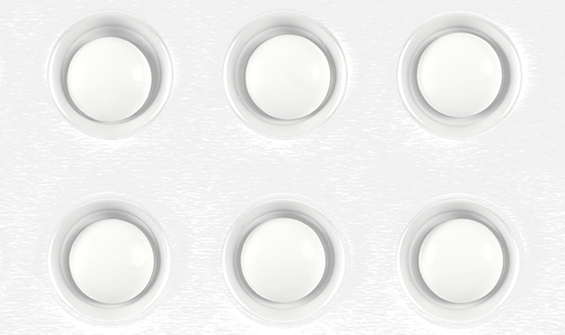 The inspection of blister packs in black and white SPECTRA BW is cost-effective and recommended for lines that pack a single product in continuous operation. In addition to the pure presence check, the shape, position, circumference and size of the products are inspected. Blisters with fragments, overfilling or empty cups are ejected accurately by means of the sliding register function. Test products: Hard and soft gelatine capsules, tablets, dragees, oblongs.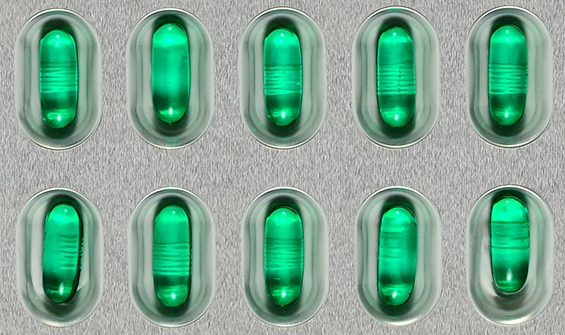 The SPECTRA CL colour blister inspection with high colour separation detects under-mixing as well as colour differences, which together with the illumination control enables precise results. A possible change of the format parameters from batch to batch is possible without any problems. Test products: Hard and soft gelatine capsules, tablets, dragees, oblongs, mixed blisters.
Would you like to learn more about scanware's solutions?
Please write to us so that we can deal with your enquiry as quickly as possible. We will be happy to call you back.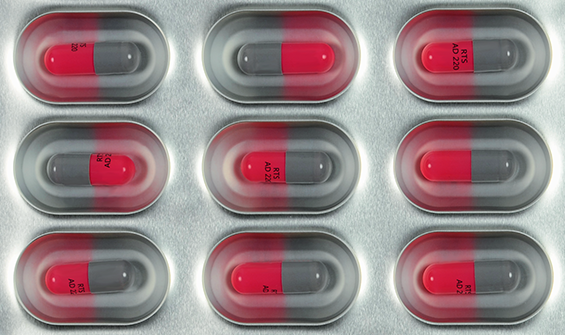 The upgrade to a high-resolution system allows the use of several cameras to detect the smallest soiling and flaking in the bowl or on the product as well as print. SPECTRA HR can also meet the specific requirements of hormone products and other special applications. Here, any conceivable blister geometry can be inspected using outstanding software. Almost all conceivable film-product combinations can be reliably detected both before and after sealing.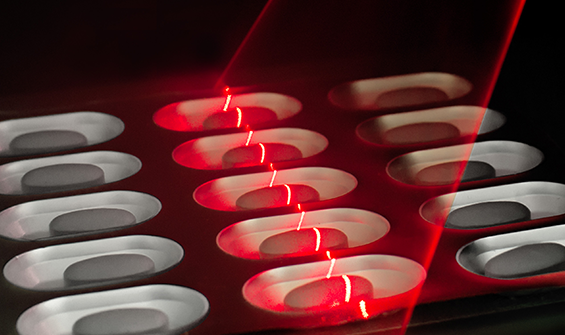 If the product conditions require it, the three-dimensional inspection in the SPECTRA 3D system using laser technology can also reliably detect particularly critical products such as multi-layer tablets, horizontal flaking on the product or loose products such as powder as well as deformations and damage to the cup.
Blister inspection from scanware - maximum safety and simple operation.
■

Partner for Special Challenges
Thanks to scanware's expertise, inspection in Japan quality as well as bulk inspection of tablets, capsules etc. can be achieved image by image at top speed. And if you have a completely new inspection problem, our software and hardware development team will find an individual solution for you.
■

Advantages of scanware Blister Inspection
The advantages of the hardware used by scanware speak for themselves: wear-free, homogeneous, electronically adjustable W-LED illumination, modular design and the use of the highest quality cameras adapt to your line and offer the highest performance. And the software, which is constantly being developed by our team of developers, offers matching evaluation options.
Based on the QNX® real-time operating system, the algorithms work breathtakingly fast and offer a variety of parameters that optimally support your inspection task. And thanks to the in-house developed user interface, both teach-in and operation are intuitive and, of course, fully 21 CFR Part 11 compliant.
Customised Software and First Class Service
The integrated software features include the automatic learning run, the format-saved lighting setting, running production statistics including visualisation of serial errors, as well as Audit Trail and much more. In addition, preventive system maintenance can be carried out with CURA in order to constantly maintain optimum performance on the line.