Dry Powder inspection is used for product inspection of powders in very small quantities. Particularly in the case of small doses, inspection by means of a checkweigher is not sufficient to ensure the presence of the correct amount of active ingredient. By using the SPECTRA 3D and SPECTRA High Resolution inspection systems, a topographic colour image of the blister is obtained, which enables a precise evaluation.
■

Inspection Criteria and Objects
Inspection objects:
Powder in partially filled cups, for example pellets
Powder in completely filled pockets
Examination criteria:
Presence
Quantity
Contaminant of the sealing surface
Colour and contaminant of the powder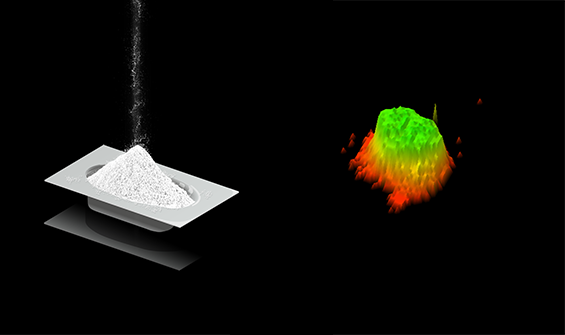 ■

Advantages of the Dry Powder Application
The SPECTRA 3D system inspects the smallest quantities with low tolerances and can detect even the smallest contaminants in combination with the high-resolution SPECTRA High Resolution inspection. An implemented mask tracking is used for the correct detection of the film position. In addition, the volume data can be stored for productivity analysis. The system can be manufactured in a wide variety of designs and thus offers maximum flexibility.
Would you like to learn more about scanware's solutions?
Then please use our contact form. We will get back to you as soon as possible.
■

Software Facts of Colour Inspection
The result on the line is something to be proud of – production and format documentation as well as analysis of lane and cup filling offer you unique opportunities to detect errors in the infeed and reduce ejection. This is made possible by visualisation on the software interface.
The image memory works with up to 50 images, based on which an individual system suggestion for parameter limits is automatically created. This offers greater safety and simpler operation than standard limits to be adjusted by the user.
The automatic learning run enables a fast transition to production, as object position, blister geometry and product colour are automatically recognised. Of course, a manual learning run is also possible.
Automatic mask tracking compensates for trigger differences on intermittent machines.
The comprehensive audit trail and global parameter limits for extra high safety are fully 21 CFR Part 11 compliant.
The electronic illumination regulation is set in 16 illumination levels by means of a simple measuring line. This allows the optimum contrast to be achieved for inspection of colour values; the format-related settings allow high flexibility on the line.
■

Software of the Dry Powder Application
For the inspection of the powder, each image information is corrected by the angle of the triangulation. 
The software works with mask tracking to ensure the film position. 
In addition, the volume data of each cup is stored to allow later analysis of the filling.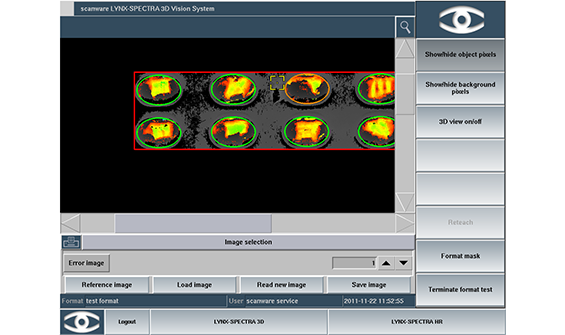 Evaluation of a blister filled with blister. The software recognises the faulty pockets despite the uneven filling scheme.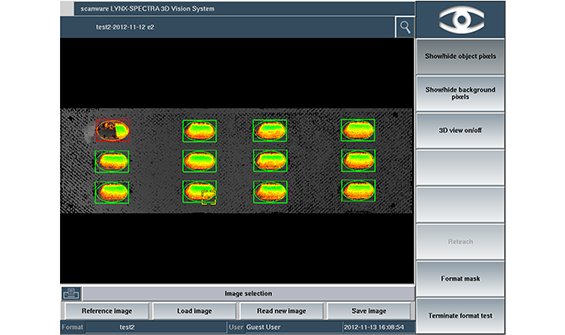 Evaluation of powder pockets that are completely filled by wiping. Missing powder is detected by the system.
■

Technical Data - Hardware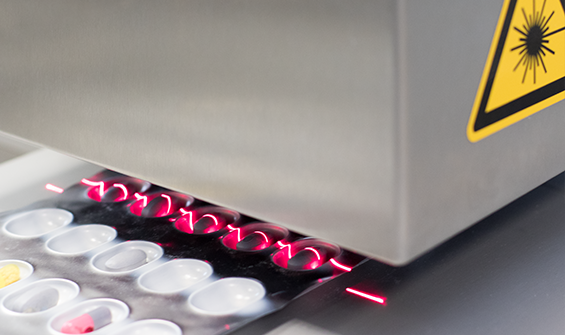 Laser technology
Laser class 1 (normal operation)
Wavelength 660 nm
Beam angle 30°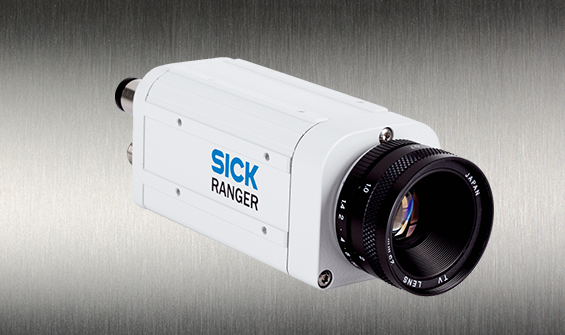 Camera 3D
Camera technology: 3D camera
Camera interface: GigE
Camera resolution: 1,536 pixels per line
Evaluation speed in frames per minute: 900 (at 1000 lines)
Max. foil width per camera: 160 mm
Height resolution: 0.1 mm
128 greyscales height
224 objects per image
Format memory: >1,000
Number of cameras: 1 – 3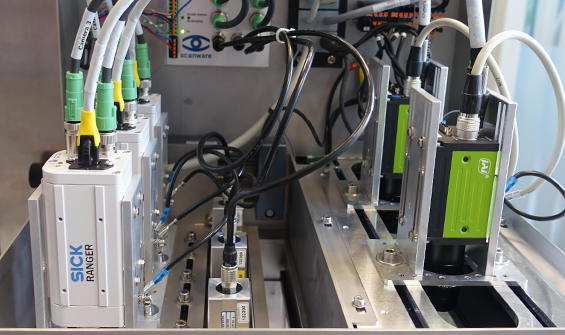 Camera High resolution

Camera technology: 3CMOS camera
Camera interface: Camera Link
Camera resolution: 2, 5 or 12 mpx
Evaluation speed: 55fps
Colour resolution: 16 million colours
224 objects per image
Format memory: >1,000
Number of cameras: 1 – 3