System Solutions for Packaging Machines
■

Inspection Solutions by scanware
As one of very few suppliers on the market, we are able to equip the packaging process along the entire packaging line. In addition to efficient inspection systems we also offer solutions for printing, labelling, tamper evidence sealing and verification. For serialisation and aggregation applications, our product portfolio includes IMPERA, a process-safe and future-oriented management system that ensures the traceability of products along the entire packaging and supply chain. Operation is uniformly structured for all systems and therefore particularly easy to master. See at which points in the process our systems come into play.
■

scanware Systems Along the Packaging Line
■
Are you looking for solutions along the entire line?
Call us today so that we can advise you according to your required application.
You can reach us via the following number: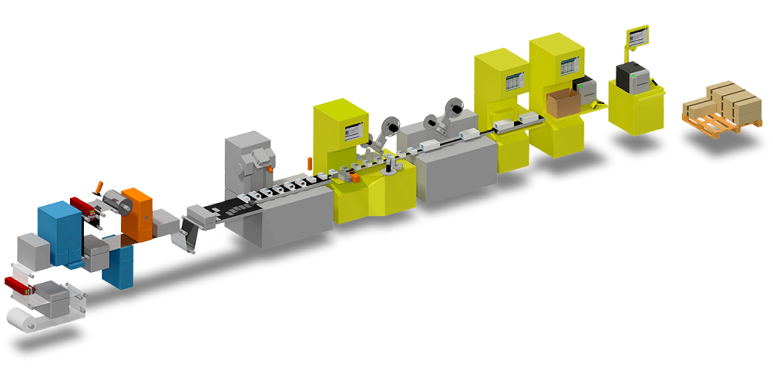 ■

Advantages of scanware Solutions
Modular design ensures a variety of installation options
QNX® real-time operating system for security and speed
Uniform graphical user interface and easy-to-understand menu
Fully 21 CFR Part 11 compliant
Fully upgradeable hardware and software
Wear-free, electronically controllable scanware W-LED illumination
Can be used and retrofitted on all common machine types
Communication with the machine via VDMA XML or OPC UA protocol
Simultaneous inspection of numerous test parameters
Wide range of statistical evaluation options
Implementation of special developments and special requirements
Availability of spare parts guaranteed for 10 years
Service with solution and assistance within 24 hours